Tattoo workshop
Opened in 2016 by Jonathan Czk in the heart of the historic city of Thann in Alsace near Mulhouse, Belfort and Colmar, today, the tattoo studio l'Ombre Noire is a well-known tattoo parlor.
The tattooist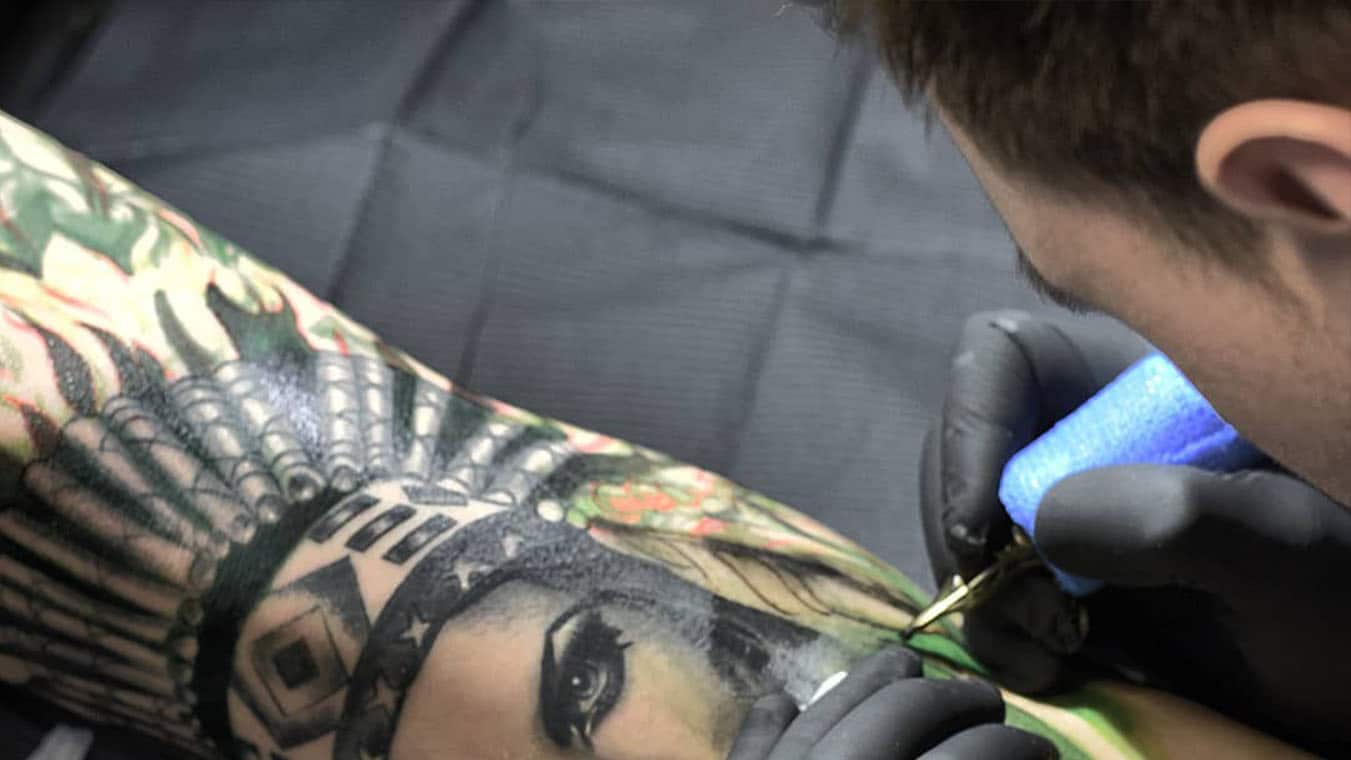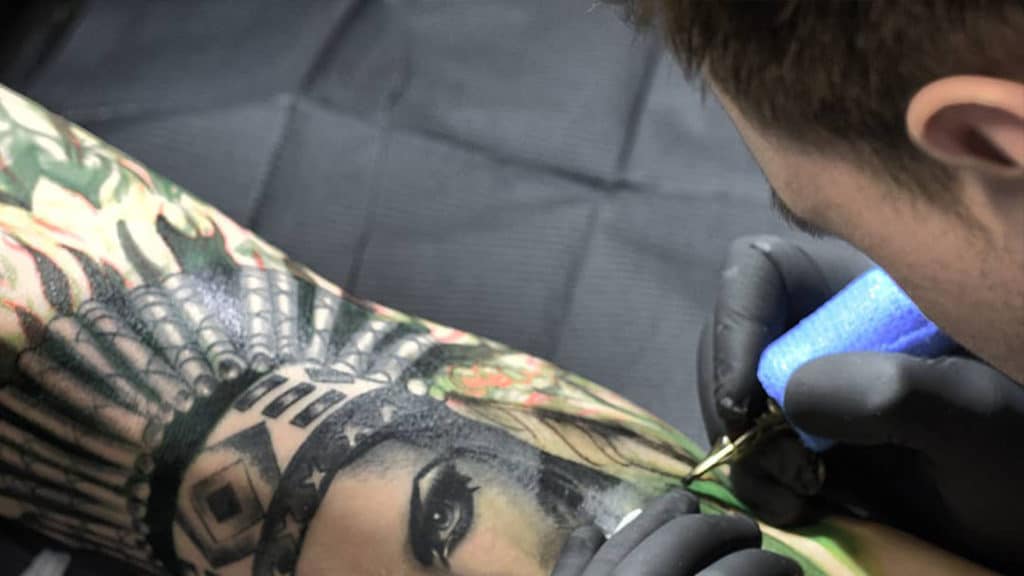 Jonathan Czk
Passionate about his profession, he set up l'Ombre Noire studio in 2016 when he was 23 years old. First known on social media for his celebrity drawings, he moved on to tattooing to express all of his creativity as well as his talent for creating realistic drawings. His specialty is black and gray realism.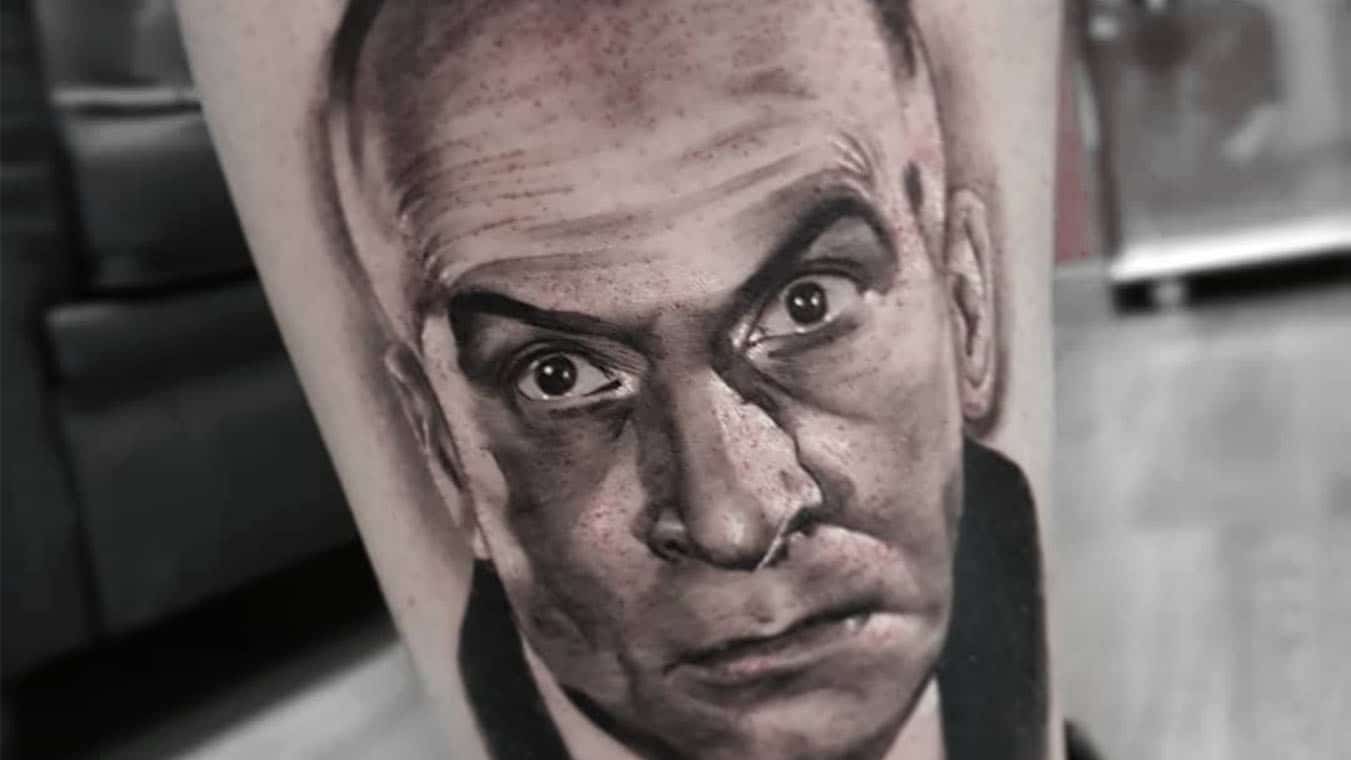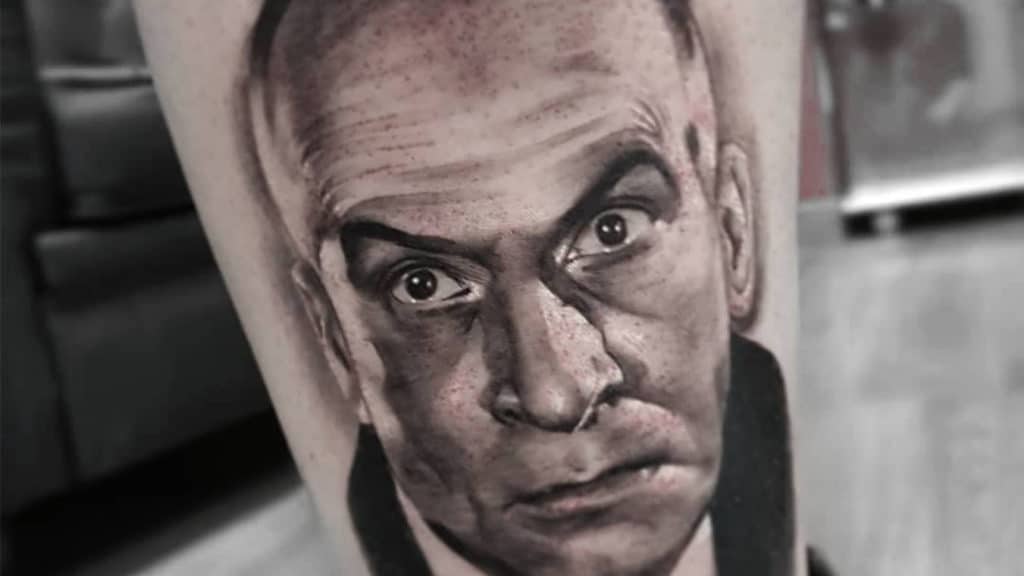 The advantages of l'Ombre Noire
Ultra easy access. Train, bus, and even plane… Not only is getting to Thann easy but finding us will be like a child's play since the tattoo shop is 100 meters from the Collegiate Church, the most famous monument of Thann.
Means of access :
By car : A car park in the blue zone (limited length of time) awaits you in front of the workshop.
By train : We are located 3 minutes from the train station of Thann Saint Jacques.
By plane : We are located 35 minutes from the international airport, EuroAirport Basel-Mulhouse-Freiburg.
Within a radius of 50 km you will find the following major cities with a flight time of less than an hour :
Mulhouse : 20 minutes
Belfort : 30 minutes
Colmar : 35 minutes
Basel (Switzerland) : 40 minutes
Montbeliard : 45 minutes
Freiburg (Germany) : 50 minutes
Our tattoo area is out of sight to avoid exposing your design and your intense pain or joy strangers and other customers. L'Atelier has a waiting room that is comfortably equipped to relax while reading beautiful art and tattoo magazines (coronavirus: suspended for the moment).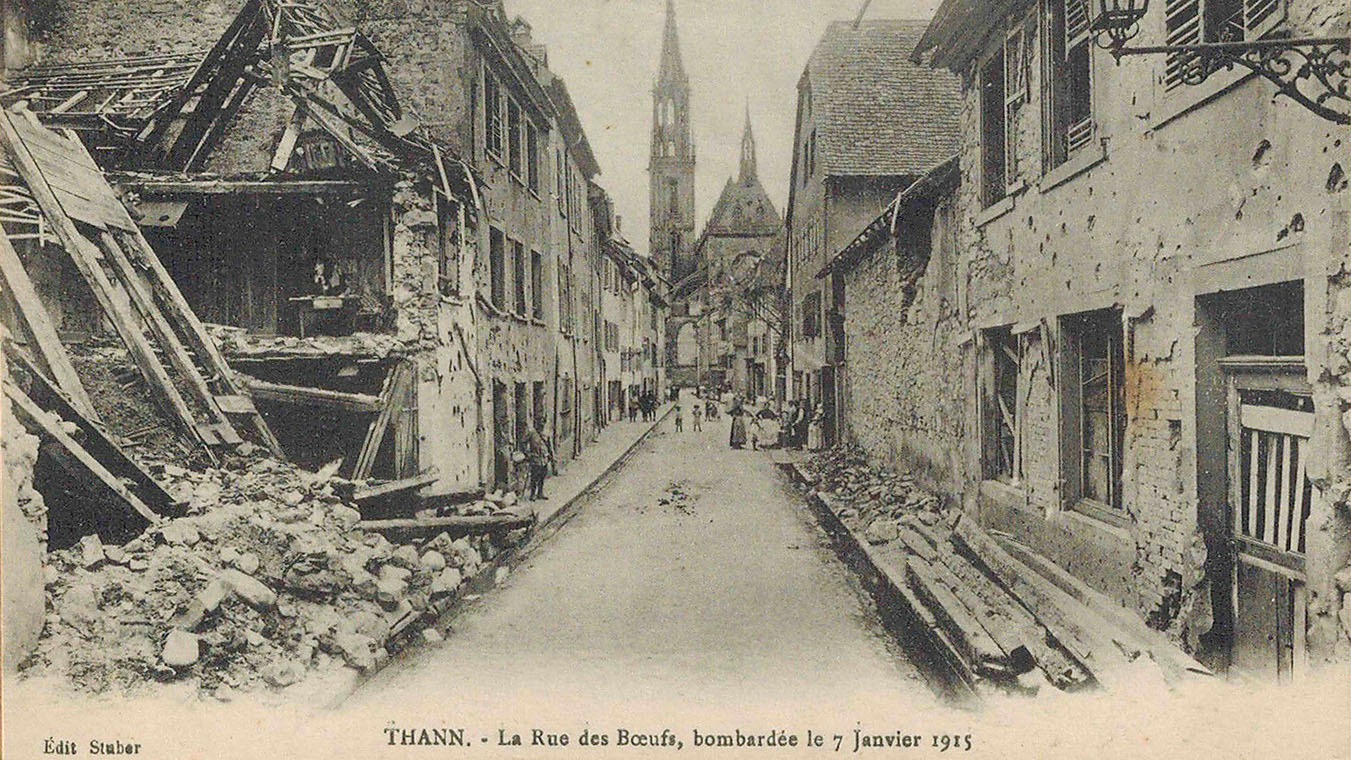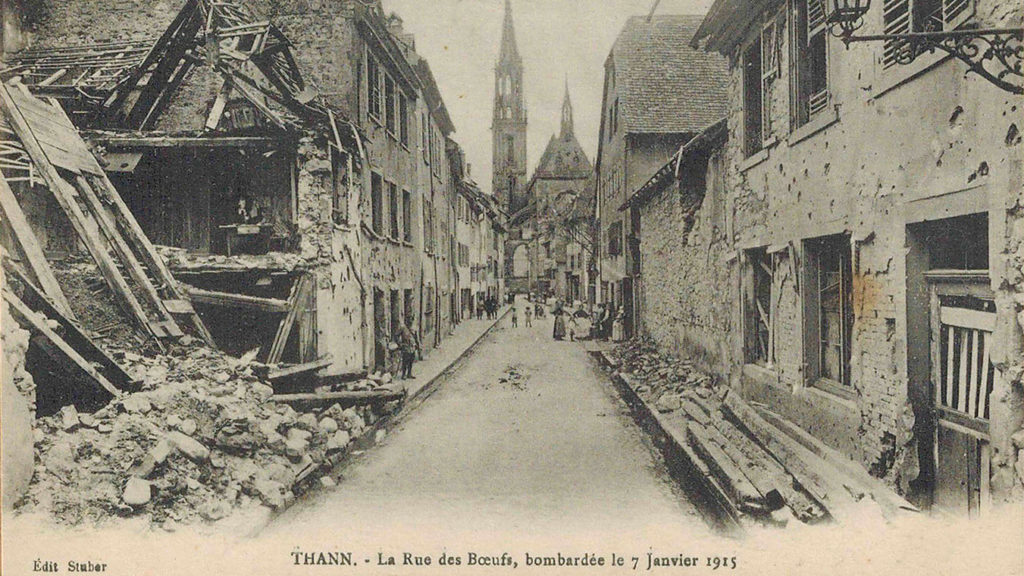 We take care of the comfort of our clients, having settled in a historical building in the city centre that has withstood two wars.

Gerthoffer Street bombed on January 7, 1915, formerly Bœufs Street.
Our tattooist are well trained in the rules of tattoo hygiene and we work only with sterilized instruments and equipment in a sanitized environment.
In case of any emergency, We have a hospital set up next door! Tattooers' word, we never had recourse to this detour but if need be, know that the hospital of Thann is located 300 meters from the Workshop with an emergency service ready to help you…
Be aware before you come :
The Workshop is not adapted for disables, but our tattoo artists are more than willing to consider all solutions that will allow everyone to get the tattoo of their dream.
We are opened to the public only on Saturdays from 2pm to 7pm the rest of the time is by appointment (coronavirus: suspended for the moment, only by appointment).
Prizes and awards won
Vintage Tattoo Show Belfort 2017 : Best of Saturday & Best of Shows with Aurelie and Catrina's forearms.
Tattoo Show Vesoul 2017 : Best of Saturday with Thibaut – portrait on the outside of the forearm.
European Tattoo Convention Chalon-en-Champagne 2017 : Best of Saturday.
Axone Tattoo Show. Montbeliard 2018 : Small black and grey piece with Kevin tattoo on the calf, Large realistic black and grey piece with Romaine, tattoo on the forearm and Best of show Romaine, tattoo on the forearm.
Pierrefond : Best of Sunday with Alex, the walking dead and Best of Show with Alex.